Category Archives:
Technology
Summary: Cheap, lots of features, can resell. Servers located in US (may be a problem) and expensive for dedicated servers.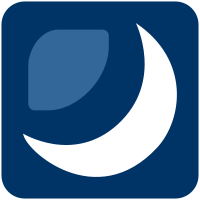 Details: Register at Dreamhost. If you use the promotion code RTWILSONBLOG you will get $50 off your hosting package, and a free lifetime domain registration – yes, really! The details of their standard package is available here.
I've had my own domain (rtwilson.com) and associated website and blog for around a year and a half now, and I'm very glad I decided to set it up. I'd always wanted a website, but wasn't quite sure what I'd put on it (well, I guess I've sorted that now by having useful academic stuff to put there), and I thought it would be expensive to set up.
In fact, I didn't have to spend much money because I got a great detail through Dreamhost. I'd heard of the hosting company before, but wasn't sure whether they were any good or not. After reading some good reviews at Lifehacker, I decided to bite the bullet and go with them – and I'm glad they did.
Their support for many different services (PHP, Ruby on Rails, Subversion, Jabber etc) was a definite selling point for me, as was the capability to resell hosting services (which I have started doing). Unlimited downloads and unlimited storage really do mean that – and they have a lovely 1-click installer which will set up common web applications (WordPress, MediaWiki and many others) for you in less than five minutes.
I'm always slightly wary of tech companies customer support, but Dreamhost have been very good to me. When I signed up I used the wrong promotion code, and they managed to sort that out for me within around half an hour (instant online chat to customer advisors is a useful thing), and they've also helped me with troubleshooting some rails problems that I've had. Their online web hosting control panel is by far the best I've seen – far better than cPanel, which most people seem to use – and combines ease of use and power.
For those in the UK or Europe, you may wish to be aware that their servers are located exclusively in the USA and therefore sites can appear slow sometimes. However, this seems to have improved a lot recently, and I don't notice any problems with my sites.
So, overall I am very happy with Dreamhost and happy to recommend them.
Summary: Perfect for the price. Great cross-platform compatibility. Couldn't ask for more.
Details: Asonic External USB 2.0 8 Channel Sound Card. I think it comes in various incarnations with the same chips inside, but I got mine from eBuyer where it was sold as the Ebuyer Extra Value Asonic External USB 2.0 8 Channel Sound Card.
A while back I wanted to buy a cheap USB soundcard to use with my laptop so that I could use my new (secondhand) 5.1 surround sound speaker system properly. I found this sound card on Ebuyer for under £10 and decided that I couldn't really go wrong. I was right – it Just Works(tm).
So far I have used it on Mac OS X, Windows Vista, Windows 7 and Linux and it has worked perfectly with all of them. I'm sure it doesn't give as high quality output as 'proper' soundcards such as those by Creative, but it sounds perfectly acceptable to my ears. It comes with drivers for Windows, but is picked up automatically very well. It also works automatically in both OS X and Linux.
For those interested in using it with linux, the output of lsusb is below:
Bus 004 Device 003: ID 0d8c:0102 C-Media Electronics, Inc. CM106 Like Sound Device
It is picked up automatically, set up by dmesg, and will start giving output automatically. It plays nicely with alsa and pulseaudio, and I have got 6 channels working fine (I'm sure I could get all 8 to work, but I don't have the speakers to test it).
I remember the time, a few years ago, when buying a cheap 'generic' device like this would be a terribly bad plan – it probably wouldn't be good quality, it almost certainly wouldn't work under OS X or Linux and in the end you'd regret it. That's changed now – this device at this price is perfect.
Only one minor (very minor) niggle: there is a red LED on the device which flashes constantly when it is plugged in. However, a simple piece of blu-tac over the LED has stopped that annoying me.