Cloud frequency map for Europe & update to cloud frequency web app
I've posted before about the cloud frequency map that I created using Google Earth Engine. This post is just a quick update to mention a couple of changes.
Firstly, I've produced some nice pretty maps of the data from 2017 over Europe and the UK respectively. I posted the Europe one to the DataIsBeautiful subreddit and got quite a few upvotes, so people obviously liked the visualisation. The two maps are below – click on the images to get the full resolution copies.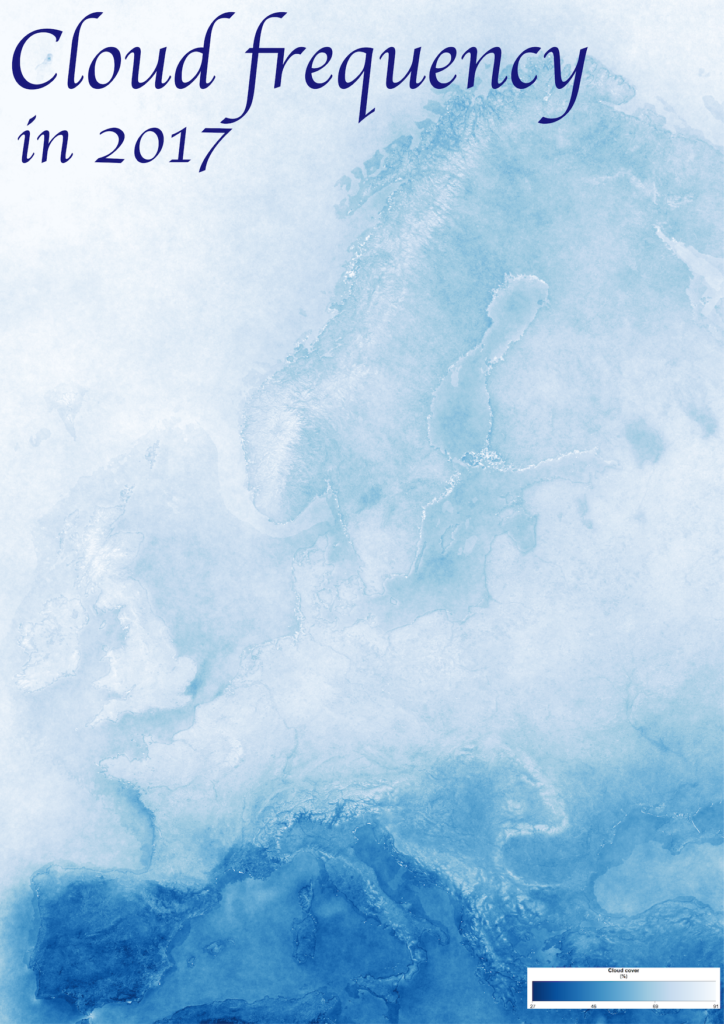 Interestingly, you can see quite a lot of artefacts around the coast – particularly in the UK one. I think this is a problem with the algorithm that occurs around coasts – or at least discontinuities from the different algorithms used over land and water.
I've also updated the interactive cloud frequency web app to use data from 2017.
---
Categorised as: Academic, GIS, My Software, Remote Sensing
---